About Bay Learning Academy
Bay Learning Academy was established, and NZQA Registered, in 2012. We saw a need for a school which believed in small classes and student success and set about building an Academy that was firmly student focused.
We are based in Arataki, Mt Maunganui, close to Bayfair Shopping Centre and the beach, and only a short bus ride from Downtown Tauranga.
We are offering courses we know about. Most of the staff, including the Principal, have lived overseas and have firsthand knowledge of the experiences you will face when living in another country.
Our classes are small, no more than 8 students per group, so we can offer very personalised teaching in a warm friendly environment.
We are very proud to have attained Category 2 status on our very first EER.
Classes We're Currently Offering
ESOL courses from Elementary to Advanced
General English course
NZQA Accredited New Zealand Certificate in English Language - Foundation to L4.
TESOL Level 5
TESOL Level 4
TECSOL Level 4
CAE - Cambridge Advanced English
Business English - Evening classes
IELTS preparation Classes - one -to-one tuition
OET and PET preparation classes - one-to-one tuition
After School Literacy and Numeracy Classes
Languages Evening Classes:
Spanish, French, German, Portuguese, and more!
We have wonderful tutors, small classes and awesome students. It's fun, friendly and focused on learning!
Our facilities include classes and lecture rooms, a student common room, internet computer facilities, wi-fi throughout and kitchen facilities. All rooms are well-lit with natural light.
Our Team
Liz Signal
Managing Director
TESOL (TEFL), English
I gained my TEFL Certificate in Prague at TEFL Worldwide (this is TESOL in English speaking countries). It was the first step in a journey that took me to South Korea, and back to the UK where I had been living, and eventually home to Tauranga and Bay Learning Academy. On the way I gained my Post Grad Dip in Second Language Teaching from Massey University and an MA TESOL from Victoria University. I love helping people to communicate in English and wanted to know as much about teaching it as possible.
Now I enjoy passing that knowledge on. I am passionate about helping people develop their skills to be able to pass their knowledge on.
Gisela de Hollanda

English, After School
I'm a Primary school teacher, educated in Sweden, where I worked as a classroom teacher with immigrant's children for seven years, before I came to New Zealand in 2007. I have specialised in second language acquisition and am grateful for the opportunity to work with a small number of immigrants learning English as another language at Bay Learning.
I always try to relate the topic in the coursebook to my student's previous experiences and I often take the students out of the classroom to gain common experiences that we can link to the ESOL curriculum. If there is a chapter about travelling and airports we go to the Tauranga airport and talk about what is there to make the course book vocabulary concrete. To explore adjectives, verbs and nouns we can go to the beach, the mall, the park etc. back in the classroom students process their experiences in writing, talking and sometimes role play, having small groups of students make this kind of teaching very doable and it's truly fun!
Jude Hall
TESOL, IELTS, English
I have over 10 years experience in teaching English to non-native English speakers and have spent most of that time teaching in Asia and have experience in both the public and private sectors. In 2002 I completed my Certificate in Adult Teaching before going on to complete a Certificate in English Language Teaching. I come from a medical laboratory background so I have also specialised in teaching medical English and spent nearly 4 years teaching for the Medical Faculty of Prince of Songkla University in Songklanagarind Hospital, the largest in Southern Thailand.
I love teaching English and like to create my lessons in a fun way to cater for the different learning styles. I believe learning should be fun and interactive so I like to provide students with a variety of activities that encompass both pair and group work.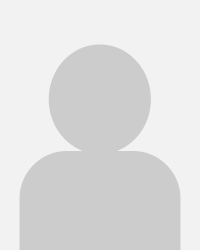 Felipe Vidal
English
I am passionate about helping students achieve their goals and succeed in their English Language learning. That's one of the reasons why I have been teaching ESOL for the last 12 years. No matter where the students come from, and their difficulties, it's always a pleasure to try to teach the best class possible.
The beginning of my TESOL journey started when I gained my Certificate in TESOL in Canada. In 2012, aiming to improve my teaching skills I came to New Zealand to study the Diploma in TESOL. As soon as I finished my studies I decided to settle down in the beautiful and sunny Bay of Plenty where I am based today.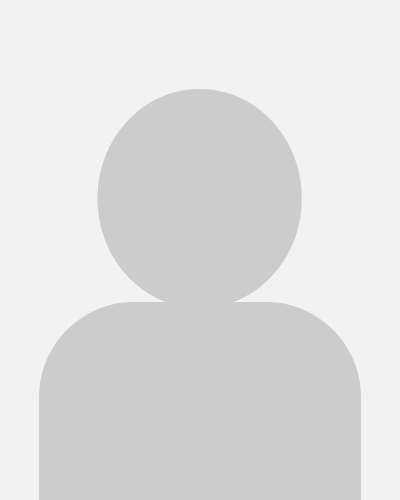 Lynne
Reception & Administration
The staff and students are wonderful to work with here at Bay Learning Academy. The different languages and cultures make life very interesting. I enjoy watching the progress of the students.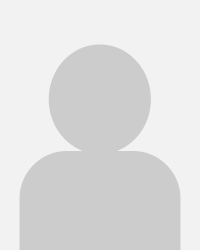 Student feedback and videos
"Definitely in my opinion this school is a good place to meet interesting people and of course study. I really enjoyed my time at Bay Learning and I got way better than I was before. I have to say thanks especially to Liz and Felipe to the time and memories. I really enjoyed it. Thanks!"
- Michelle Bavaresco
Want to know more..?
Subscribe to our newsletter
Stay in the loop! Sign up to receive all the latest information, news and updates.
Or follow us on Facebook