Leisure Classes
We are developing a further range of day and evening classes.
These will be more leisure classes, exercise classes and creative classes.
Watch this space!
Life Skills: Insights Into Emotional Intelligence
An Introduction to NLP, Life Skills, and Self-management
Insights Into Emotional Intelligence July 2020
(An introduction to NLP, Life Skills and Self Management)
Learn Self-awareness, mindfulness, tools for life. Learn how you have become who you are. An Intro to NLP and positive living.
Full commitment to attending all sessions requested and appreciated.
Duration: 8 weeks.
Date: 29th July 2020 (Wednesday) – 9th September 2020
Time : 6.50pm – 9.30pm
Venue: Bay Learning Academy, Farm Street, Bayfair, Mt Maunganui
Course Fee: $178 – payment plan available.
Tutor: Zoe Wilkinson Ph: (07) 576-0941 or 0274-871-296
Email: zoew@xtra.co.nz
Course outline:
Learn Self-awareness, mindfulness, tools for life.
An Intro to NLP and positive living.
Learn how to manage your emotions, how to read people better, understand your values and beliefs and learn how to change if you want to.
If you want to have more self-awareness, have less fear, be more confident and less judgemental then this course is for you. I promise that you will leave with a toolkit of effective resources you can use every day in your life, relationships, and work.
• Success in life & relationships is about emotional intelligence (EQ) how you manage your emotions so they don't control you! So what is emotional intelligence? How does it make you a better person, parent, teacher and partner?
• Explore some of the concepts and philosophy of NLP and learn how you have become who you are today and how you can change if you want to.
• Discover how you learn, what your behaviours, values and beliefs are and how you react to life.
• Learn simple tools and new ways of thinking and being to create positive change in your life.
• This is an experiential course – not theory and involves lots of interaction and active learning.
• It is challenging, stimulating, fun and inspires you to be better more often.
Metal Embossing
Please register your interest
Learn the wonderful craft of metal embossing.
Small classes - maximum 8.
Suitable for complete beginners.Materials provided.
Tea and coffee provided.
Tutor: Ninette Kruger
$75 Registration essential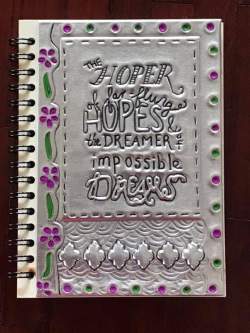 Beginner Crochet
Please register your interest. We will contact you with dates and times.
Learn the basic stitches and create.
tutor : Joan Hansford-Jensen
$60 for the two mornings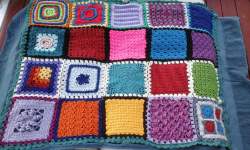 Cake Decorating
We are offering a range of classes starting with:
Cup cake creation class Price $45
(10:00 am to 1:00 pm ;10-12 people max)

*Demonstration on how to make silky smooth butter cream.
*Learn to color butter icing with gels.
*Learn to use a piping bag correctly and using different nozzles.
*Learn how to use edible metallic paint.
*Learn to create fondant baby roses and unicorn features
*Learn to assemble the cupcake and add finishing touches to it.
*Your course includes recipes
*Fondant and gel colors to use in class
*Butter icing
*One on one personal time
Material list provided on registration
Cupcakes provided.
School holiday programme - dates to be finalised
Please register your interest